Resort de Arendshorst is affiliated with various partners.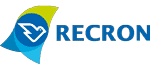 The RECRON conditions apply to all agreements concluded with Resort de Arendshorst. The RECRON conditions have been established in consultation with the Consumers Association and the ANWB. The purpose of the conditions is to clearly lay down rights and obligations for recreation and recreation entrepreneurs. The advice is to always read the conditions carefully.
You can download these conditions here.