The 10 golden Fishing rules of Resort de Arendshorst
Fishing Rules
Fishing on the Vecht
Resort de Arendshorst is a true paradise for fishermen due to its unique location directly on the river Vecht. The more than 900 meters long shore of Resort de Arendshorst on the Vecht offers excellent opportunities for various types of fish.
Fishing in front of the Bungavans/Campsite pitches, is allowed from one hour before sunrise to 1 hour after sunset. Night fishing is only permitted on the most western part of the grounds of the Resort Arendshorst.
Fishing with beepers or other sound producing / resources or bite detection equipment is not allowed in front of the Bungavans or camping pitches.
It is forbidden to pitch tents (or similar) along the banks of the Vecht. This is only allowed along the stretch of river bank where night fishing is permitted. (see paragraph 1).
Fishing from the boat or swimming jetties or the beach is forbidden.  Fishing is only permitted from the most easterly jetty.
Having or claiming a fixed fishing pitch will not be tolerated. If going off site or if you are not fishing please remove your fishing equipment from the riverbank.
After sundown the riverbank must be free of all fishing equipment (from 1 hour after sunset to one hour before sunrise). This rule is not applicable on the night fishing strip.
Please respect the fish caught and the surrounding nature.  Make sure that when you leave your fishing spot it is free of debris and fish bait.  This is to limit the burden of pests and vermin.
All day visitors who wish to fish from our banks must report to reception.
All fish caught must be unhooked in a decent manor and  must be put back (catch and release principle) in the Vecht ASAP. Preserving fish and using keep nets / storage bags is not allowed.
It is the responsibility of the individual angler  to ensure he / she has the right fishing permit / statutory license.
By fishing from the banks of Resort the Arendshorst you agree to abide by the above rules and you agree to follow up any instructions given by staff.
Beautiful carp swim in the fight, varying in type and weight. Also in the fighting, as on many other waters in the Netherlands, carp are now swimming well over the 30-pound border. Carping on the Vecht is not easy. It is about fishing on the river with changing conditions and that often requires good technique and a lot of patience.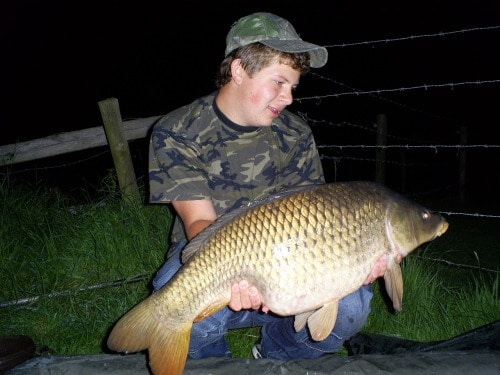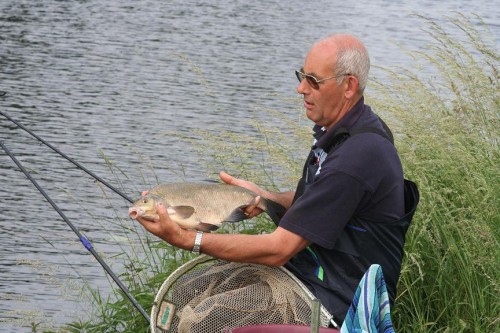 The Overijsselse Vecht has a huge variety of fish stocks. You can catch almost all Dutch freshwater fish species at Resort de Arendshorst. Common fish on the Vecht are; Bream, Convolvulus, Roach, Perch and Carp. The Overijsselse Vecht is popular with whitefishers and fly fishermen because of the sometimes extremely good catches and for example the beautiful windes that can be caught there (especially in the spring). Also excellent bream catches (100 kg and more) are among the possibilities. Furthermore, Eels, Zander and more and more Roofblei are caught in the Vecht.